PRO Christmas™ LED Christmas Lights
Pro Christmas™ LED Christmas Lights have been recognized throughout the world as the best Christmas lights on the market. These are definitely not the type of mini lights that you buy at a big box retail store. As the name implies, Pro Christmas™ light sets are designed specifically for professional Christmas light installers. No other light set is trusted more for demanding commercial Christmas applications.
What about for standard residential use? Can Pro Christmas™ lights be used by homeowners for their home lighting and decorating? Of course! The light sets may be designed for commercial Christmas use, but they are ideally suited for everyday home applications. Here's what Good Morning America and The New York Times said about our LED Christmas Lights.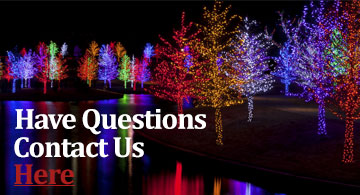 "Christmas Designers' 5 mm Wide Angle Conical LED is our favorite Christmas light set"
- ABC's Good Morning America
"The best outdoor Christmas lights are Christmas Designers' 5mm Wide Angle Conical LED lights. These lights are bright, durable and completely waterproof."
- New York Times', The Sweethome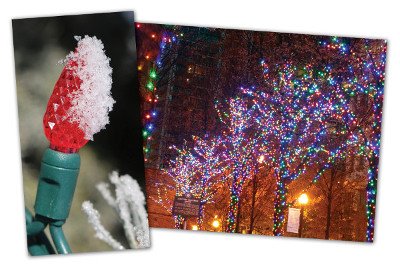 Not Your Standard LED Christmas Lights
An estimated 150 million light sets are sold each year in America, lighting up a total of 80 million homes. Unfortunately, most of these lights will fail after a very short period of time. And even more tragic is the fact that many of these are traditional incandescent mini lights, which use 90% more electricity than the latest generation LED Christmas lights.
Out of the 150 million lights sold every year, the majority of the sets are low-cost retail-grade stringer sets. Not the type of light set you'll find being used in quality holiday displays. Definitely not the type of product you'd find being used by professional installers or dedicated Christmas Enthusiasts.
Pro Christmas™ LED Christmas Lights are not sold in retail stores. These sets are designed for pros but are equally suited for casual home use. And no need to be concerned about paying a lot more for a better quality Christmas light. Pro Christmas™ stringer sets cost about 10% more than their low-quality retail grade counterparts, but they'll last 3 times as long. In the end, you'll save a lot of money and have a light set that is designed for even the harshest winter conditions.
In 1900, a string of 16 vaguely flame-shaped bulbs sitting in brass sockets the size of shot glasses sold for a pricey $12 (about $350 in today's money).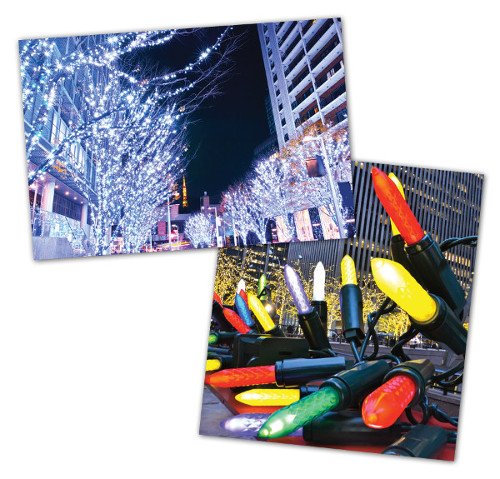 Pro Christmas™ LED Christmas Lights Key Features
1 piece LED bulb/socket design prevents dirt and moisture of entering the lighting system.
High-intensity LED diodes for maximum illumination.
90% less electricity than traditional Christmas lights.
High strength connections prevent wires from pulling out, even in harsh winter conditions.
Colors are 3 times more vivid than traditional Christmas lights.
Robust factory QC testing. Every light set is hand-inspected and tested by a trained Quality Control Specialist.
UL Rated for indoor and outdoor use.
75,000-hour bulb life.
Connect 8 times more sets together than traditional mini light sets.